A journey into yourself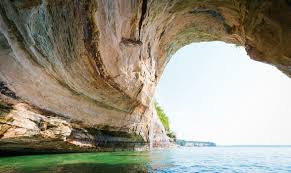 Every person, big or small, is a biological computer. What goes in as input is processed inside and comes out as output. Thus, our behaviour is an outcome of all the experiences which have happened in our past. From our past experiences, we have taken some decisions. These decisions are taken in the mother's womb, early childhood and in the later years. Amongst all decisions, those taken in the womb and in the early childhood are most powerful and are ruling our actions. We are unconscious of these decisions and hence we are not aware of how they are controlling our thoughts, words and actions. These decisions also affect the various incidents which we come across, the kind of people we meet, the way we percieve reality etc. in our lives. Thus, our life is beautiful or not. Most of our problems in the areas of health, finances, relationships, career, marriage, progeny etc. are a manifestation of these decisions.
There is a way to re-script or re-program our past. That does not mean that we can change our past but we can reduce or remove the negative impact of our past experiences and bring about a transformation in the thinking patterns, perceptions and mental formations to a considerable extent leading to a change in our internal and external life.
Sahaayata frequently organises these 'Re-scripting Retreats' conducted by its efficient faculty with a footprint of 20 years in this sphere who have themselves undergone very deep and esoteric spiritual practicies. Their love and care with complete dedication and commitment to help humanity wins half the battle. The remaining is a benediction by the Divine Presence.
If you are interested to re-design, register for the forthcoming:
Re-scripting Retreat
A journey into yourself
Forthcoming Re-scripting Retreats
CITY
PROGRAM
DATE
TIMING
VENUE
FEES (Rs)
CONTACT
ONLINE REGISTRATION

Brahmapur

Re-Scripting Retreat

29, 30 Nov, 1 Dec

6 am to 8 pm
Canal Street, 2nd Lane Extn, Gandhi Nagar, Brahmapur
10,000/-

9078981918

6371442526

Register
I am Interested to attend Re-scripting Retreat
Kindly click on the button below and furnish your details to enable us to intimate to you the next Sahaayata Re-scripting Retreat
ENQUIRY & REGISTRATION: +91 9090505035, +91 9078981918,
This email address is being protected from spambots. You need JavaScript enabled to view it.
FREE PERSONAL DIALOGUE
Call our Sahaayaks to fix a free Personal Dialogue with our Senior Faculty if you wish to discuss about yourself.
+91 6371442526, +91 9078981918,
This email address is being protected from spambots. You need JavaScript enabled to view it.
Note:
1. Maximum Batch size: 20
2. The net proceeds of these retreats are utilised in free spiritual education imparted to the poor and needy in the various programs which Sahaayata conducts.